Maria Mazziotti Gillan will be on the panel "Taking Literature Off the Page: How To Be A More Attractive Job Candidate" on Friday 3/28 at 9am in room 2A at the Washington State Convention Center, level 2 as part of the
Association of Writers & Writing Programs Conference (AWP)
in Seattle.
AWP provides support, advocacy, resources, and community to nearly 50,000 writers, 500 college and university creative writing programs, and 125 writers' conferences and centers. Its mission is to foster literary achievement, advance the art of writing as essential to a good education, and serve the makers, teachers, students, and readers of contemporary writing.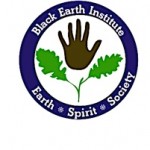 On Thursday, February 27, from 7 – 11 p.m., Maria Mazziotti Gillan will be at an AWP Off-site Event.
The Black Earth Poetry Party with Judith Roche, Maria Mazziotti Gillan, M.L. Liebler, Vivian Shipley and many others is sponsored by
Black Earth Institute
. The event will be held in the lovely chapel at Spring Street Center ( 1101 15th Ave. in Seattle - 1.1 miles from the Convention Center where AWP is held).